Digital Platform Plays Matchmaker For New Live Stream Event During Viva Las Vegas
Two dotstudioPRO clients - 'Los Wild Ones' and Latin Heart – partner for special event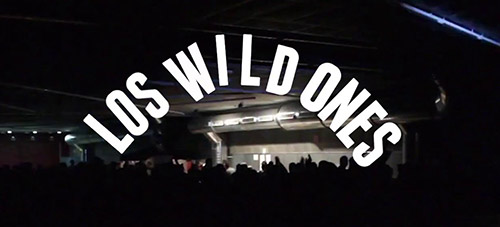 Burbank, California: The rapidly growing digital distribution platform dotstudioPRO is pleased to announce that two of their clients – "Los Wild Ones" and network partner Latin Heat - are collaborating to screen the popular documentary "Los Wild Ones" at the 19th annual Viva Las Vegas on April 16 at noon.
"We're thrilled that these two clients have found each other," said dotstudioPRO CEO Joe Pascal. "Both partners are using the technology as it was meant to be utilized, as a means to share, monetize and track releases in real time."
"Los Wild Ones" is a festival-favorite documentary about the struggles of Los Angeles-based Irishman Reb Kennedy and the artists on his indie label, Wild Records. The film has screened at SXSW, IDFA and won at Phoenix Film Festival, Michigan Uptown Film Festival, RIFF, Reel Indie Fest and Dublin Film Festival. Using dotstudioPRO as its online platform, it went live online in March of this year while it continues to screen at festivals worldwide.
On Saturday, April 16 at noon, a dotstudioPRO network partner Latin Heat will screen a special presentation of the film at Viva Las Vegas, the largest festivals of rockabilly in the world. Latin Heat has been celebrating Latin entertainment in Hollywood since 1992.
The platform that dotstudioPRO delivers is enabling a rapidly growing list of content owners and network partners to deliver their content direct to consumers via their own websites. The startup was designed specifically to empower niche content owners to cater to their audiences directly. The company's proprietary software tracks performance analytics and campaign statistics allowing network and brands to maximize the fulfilment of the preferences of their audience.
The company – backed by Pasadena-based angel investors - already has partnerships with national brands and independent film distributors each who are building their own networks using dotstudioPRO technology.
The startup – which is a Canadian/U.S. partnership - was recently profiled in Canada's "PlayBack Magazine" and dotstudioPRO's key executives recently presented at the LITCollegeTour at Silicon Beach in Santa Monica and Vancouver Web Fest in Vancouver, B.C., Canada.
For more information about dotstudioPRO, visit www.dotstudiopro.com or on Linkedin, Facebook and Twitter.
Details of the screening event can be found here: http://loswildones.com/screenings/